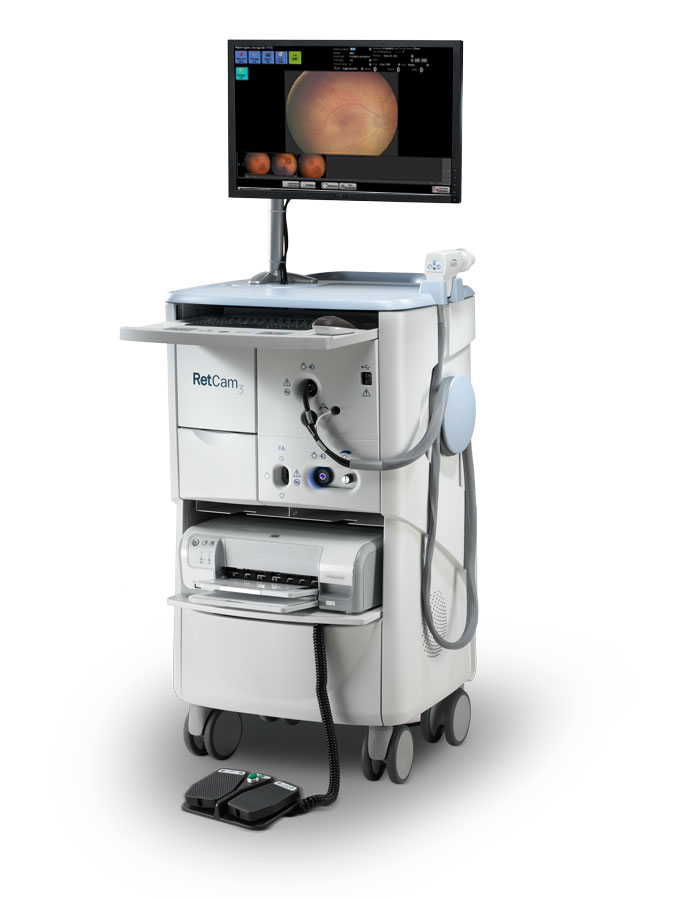 Why is the RetCam so important?
Historically, RetCam images of pediatric eyes have been analyzed by physicians to assist them in the evaluation of pediatric ocular diseases which have preserved the vision in thousands of infants.
RetCam in the NICU
Imaging preemies for physician evaluation of pediatric ocular diseases
RetCam in Newborn Nursery
maging full-term babies for physician evaluation of pediatric ocular diseases and establish a baseline for future eye health
RetCam in the OR
Imaging full-term babies for physician evaluation. Imaging of children who undergo examinations under anesthesia
RetCam in the Clinic
Imaging provides information that can be shared with parents to help them better understand the physician evaluation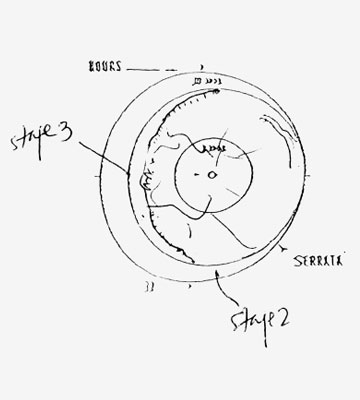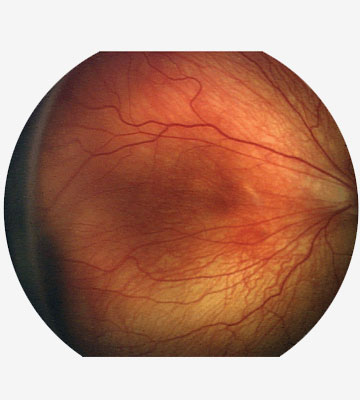 Hand drawing vs. RetCam Image: Image of retinopathy of prematurity
Significantly greater field of view with images captured by the RetCam compared to binocular indirect ophthalmoscopy
Effective for consultations/second opinions
Accuracy in precise location and structure of details
Avoids reliance on "human" memory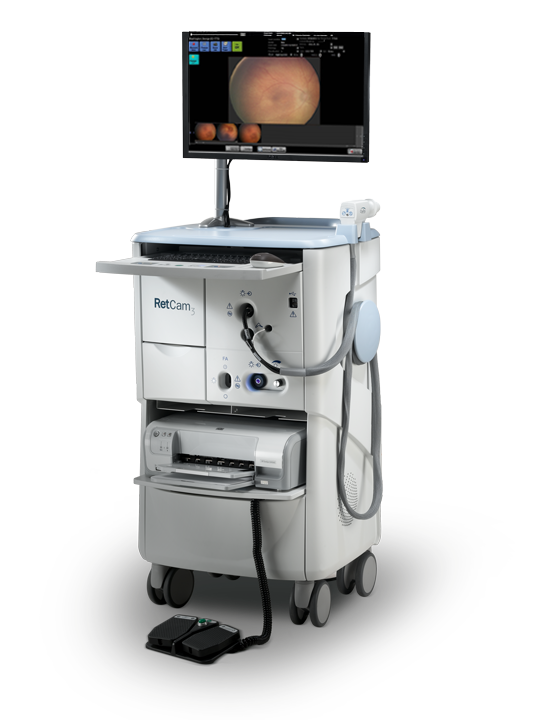 Fluorescein Angiography Module

Tri-function foot control


Pull out keyboard with softkey controls

Innovation with proven performance
RetCam is a fully integrated wide-field digital imaging system for the hospital and clinic. This state-of-the-art system provides ophthalmic visualization and photo documentation with features that help assure the capture of pediatric ocular images
Five interchangeable lenses
Brilliant color images can be viewed in full-screen mode for maximum visualization of detail
Captures full-resolution videos up to 2-minutes
At-a-glance listing of patients with advanced patient search capability. Search by patient , doctor, pathology,exam date and more
Captures structural elements to facilitate physician review and follow-up
With the addition of RCRS, physicians can view, import ,upload or annotate patient data and images from anywhere at anytime
83%
OF KNOWLEDGE COMES VIA SIGHT
40 MILLION
EYE IMAGES CAPTURED BY RETCAM SYSTEMS
Technical Specifications for RetCam 3
COMPUTER
| | |
| --- | --- |
| Operating System | Windows 7 – Embedded |
| Processor | Pentium Dual Core 2.4GHz |
| Connectivity | LAN/Multi USB |
| Hard Drive | 1 TB< |
| System Memory | 4 GB |
PATIENT FILE IMPORT / EXPORT
Windows File Transfer
Natus format and/or Ophthalmic DICOM
*Specifications subject to change
IMAGING CART
Footprint
21″ x 23″
Work Surface Height
41″
Work Surface Area
230 square inches
Display Monitor
23″<
Casters
Durable; 4 locking
Cord Wraps
Handpiece cabling & Power Cord
Batteries
15 minute back-up during imaging
Printer
Combination Text and Photo Printer
Accessory Storage Drawers
Fluorescein Angiography Capability
LEARN MORE ABOUT RETCAM?
... get the NEW digital Brochure

now

.
Please fill in your Name and Email and you will receive shortly the latest RETCAM 3 eBrochure.